Stephen Alfred Warner MC

Stephen Alfred Warner was born on

6 October 1880 as the son of an architect living at St Pancras, London.

Stephen trained in law and at the start of WW1 he joined the Royal Army Medical Corps as Private 61316 Warner.

On 22 July 1915 he arrived in France with the RAMC spending his time working at Field Hospitals.

In 1917 he applied for a commission and on 5th July 1917 was appointed as Second Lieutenant and posted for officer training to the 3rd Essex Battalion.

After a short period of training he joined the 9th Essex Battalion in France as Second Lieutenant with A Company.

At about 2am on 3rd February 1918 Second Lt Warner led a small party to raid and enemy post in the German lines. During the raid he killed one German Soldier, took four others prisoner and even took a German light machine gun from the position. Their party returned to the British lines at 5am with the prisoners having suffered just two minor injuries.

On 26th March 1918 the London Gazette announced the award of a Military Cross and on 24th August 1918 they carried the below citation.

For conspicuous gallantry and devotion to duty.

He carried out two daring reconnaissances before a raid, which contributed largely to the success of the enterprise. During the raid he led his men with splendid courage and determination.

After the war, Stephen continued with academic work living at Lincoln College, Oxford where he wrote and illustrated a number of books, many of which are now in the Bodleian Library, Oxford.

He also maintained a house at Alton , Hampshire where he was joint curator of the Curtis Museum.

Stephen kept a diary throughout the war which includes a collection of pressed flowers from France – Stephen was a keen botanist and horticulturalist.

He was an avid collector of antiquary, especially that related to Alton and Essex.

He died on 24 June 1948 at Alton, leaving his wife Winifred Warner. They had no children.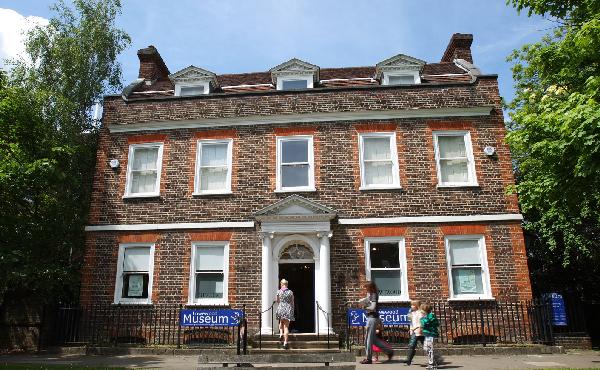 Photo courtesy of Lowewood Museum
The Lowewood Museum has many articles, relating to Stephen including his fascinating diaries and his Military Cross, within its collection.

In a strange twist of fate, Lowewood Museum at Broxbourne was the family home of John Warner who was Stephen's grandfather.

The museum is posting transcripts of his diary 100 years after it was written, on the blog site

Visitors are welcome to call at the museum which is located at High Street, Hoddesden, EN11 8BH.